FOLLOW US
Receive updates on special events, new menu items, menu reviews, and more!
Buy Local Bash 2020
Buy Local Bash 2020 11.18-11.24
Give the Gift of Food this holiday season with a gift card from Epicuse.

Epicuse is known for our varied selection of gourmet foods, a reputed cheese and charcuterie department with all the yummy accoutrements that make for a great cheeseboard (or let us build one for you), deli cases full of fresh and made-from-scratch prepared foods and baked goods, curated selection of wines, craft beers and craft spirits and shelves full of your every day grocery list needs.

Shopping makes you hungry - even virtual shopping so grab our Dinner for 2 for just 19.99 and get complimentary dessert for a truly sweet ending.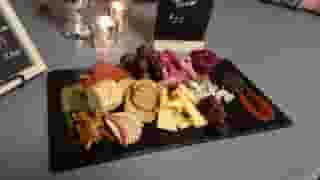 Cheese & Charcuterie Board for 4 plus a free bottle of wine
$50Your board will be crafted of 3 hand selected cheeses, 2 cured meats and accompanied with savory jam, mustards, olives, fruit, nuts with seasoned crostini.

Select your preferred style of wine: white, red, roseBottle of White Bottle of Red Bottle of Rose
Dinner for 2 with complimentary dessert
$19.99Each week Chef Pat features a freshly prepared dinner for 2 for just $19.99. 
Add a complimentary dessert made from scratch and with love from Chef Anne.

Select your complimentary dessert from below.Salted Caramel Chocolate Pot de Creme gf Cheesecake Apple Pie Pumpkin Cake