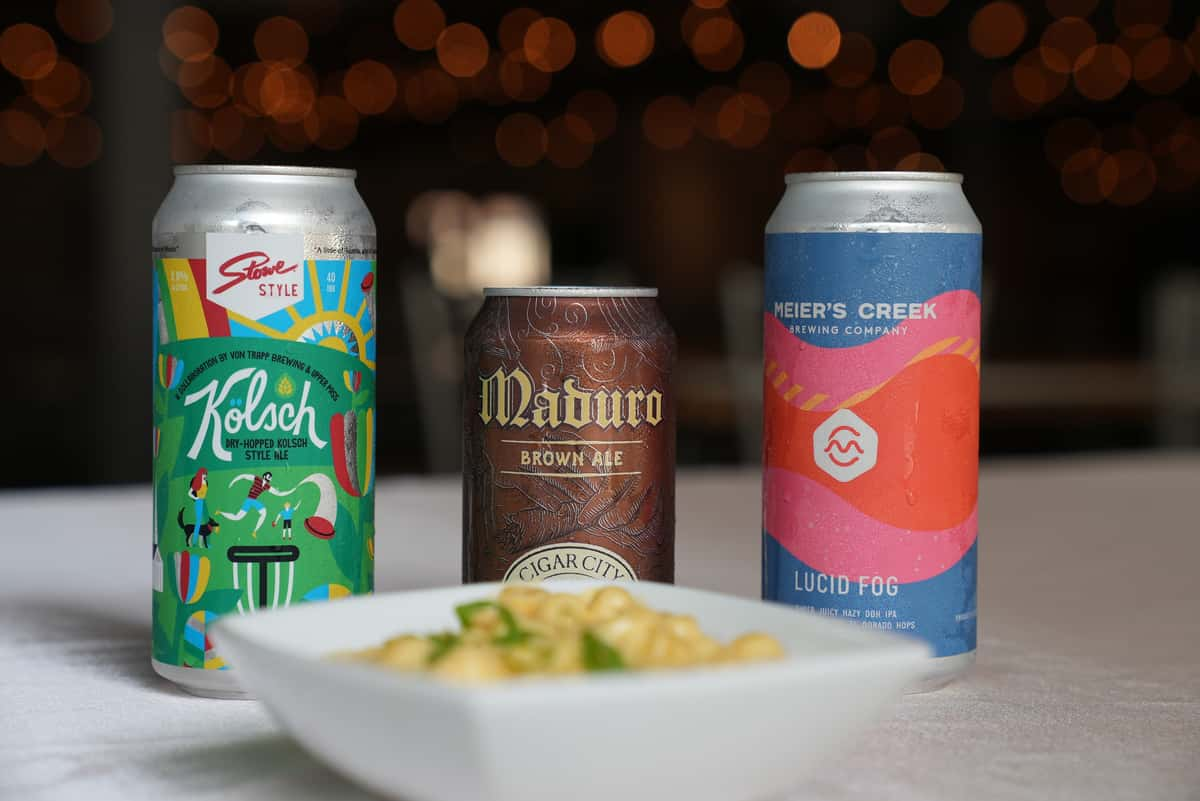 Beer and Mac and Cheese Pairings at Epicuse.
Beer and Mac and Cheese Pairings at Epicuse.
Everybody loves a good Mac & Cheese, right?
I mean, what's not to love? It can be a filling meal for lunch or dinner, it can be deep fried and turned into Mac & Cheese balls, it can be simple with a basic cheese sauce or it can be gourmet with smoked cheese and various toppings. And with the cool and crisp weather returning here in Central New York, we couldn't think of a better time of year to have Mac & Cheese day that right now.
But with delicious Mac & Cheese (found right here at Epicuse) comes another question…what beers pair well with a hearty Mac & Cheese?
We asked our very own Chef Pat what beers would he choose to accompany a devious macaroni and cheese and here are his suggestions.
The Dry-Hopped Kolsch Style Ale by Von Trapp Brewing and Upper Pass.
The Maduro Brown Ale by Cigar City.
And Lucid Fog by our friends at Meier's Creek Brewing Company in Cazenovia, New York.
What better way to enjoy a lovely Mac & Cheese than with a craft beer that is sure to pair well?
Come down to Epicuse and try our Smoked Gouda Mac & Cheese today and stop by the beer cooler to try one of these three beers. Make sure to let us know what you think of the pairings!
Epicuse is a Gourmet Market and Cafe located in the heart of Downtown Syracuse at 334 South Salina Street.
We offer a wide variety of gourmet pantry items along with a wonderful counter with plenty of delicious and nutritious prepared meals.
Just next-door is our lovely Epicuse bar serving crafted spirits, beers, wines, and charcuterie.