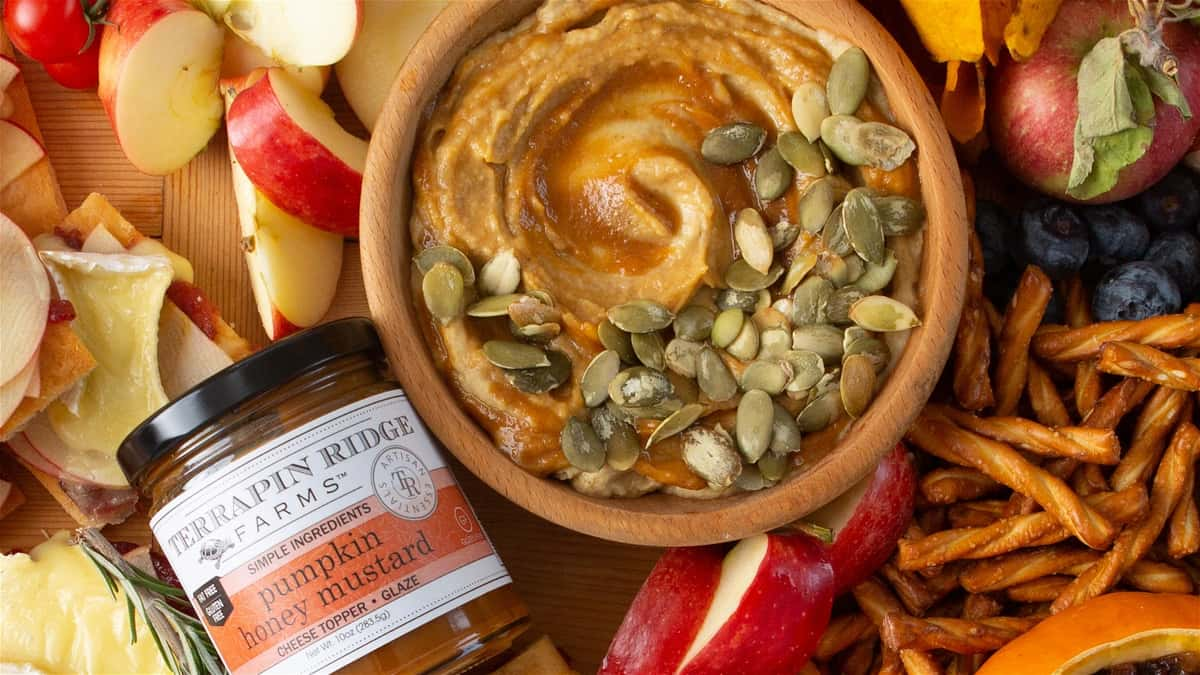 Holiday Party Recipes: 3 Simple Pumpkin Flavored Dishes
Holiday Party Recipes: 3 Simple Pumpkin Flavored Dishes
Cooking for the holidays doesn't have to be difficult! Here are 3 easy recipes, each one made with Terrapin Ridge Farms Pumpkin Honey Mustard! This delicious pumpkin honey mustard can be found at Epicuse, a grocery store in Downtown Syracuse, along with dozens of other unique products from Terrapin Ridge.
Each recipe is courtesy of Terrapinridge.com
Check them out…
Pumpkin Honey Mustard Swirled Hummus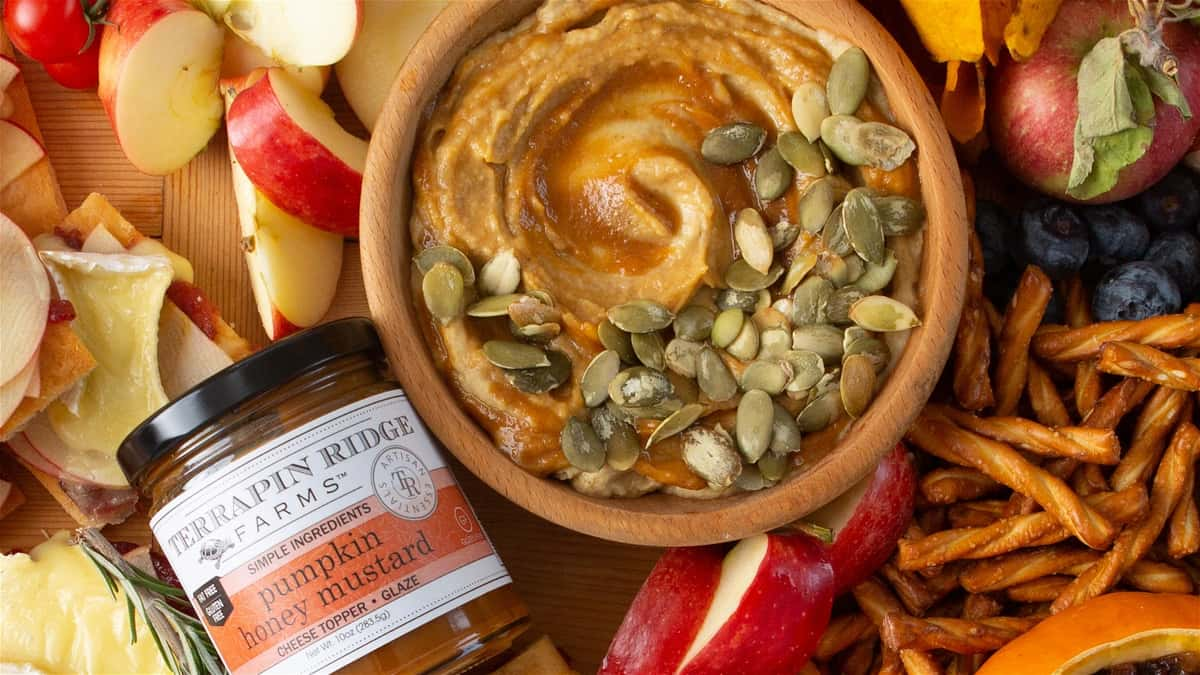 Ingredients
Store Bought Hummus
Pepitas
Directions
Spoon out about 2 cups of plain, original hummus in to a serving bowl.

Dollop 3 tbsps of the pumpkin honey mustard into the middle of the hummus and swirl evenly into the hummus.

Sprinkle pepitas on top for texture and enjoy
Roasted Carrots and Butternut Squash
Ingredients
1 large butternut squash, peeled, chopped

1/4 cup pine nuts, toasted
2 tablespoons parsley, chopped
8 carrots, peeled, chopped
½ jar Terrapin Ridge Farms Pumpkin Honey Mustard
Directions
Preheat oven to 350F. Place squash and carrot in a baking pan.

Pour in Terrapin Ridge Farms Pumpkin Honey Mustard. Toss to coat.

Bake for 1 hour or until vegetables are tender.

Stir through nuts and parsley before serving.
Serve and enjoy!
Butternut Squash Ravioli with Pumpkin Honey Mustard Sauce

Ingredients
1 8- to 9-ounce package refrigerated Butternut Squash -filled ravioli
1 1/2 tablespoons butter
2 Tbsp Terrapin Ridge Farms Pumpkin Honey Mustard
3/4 cup dry white wine
2/3 cup whipping cream
Parmesan cheese shavings
2 Tbsp toasted pepitas (optional)
Directions
Cook ravioli in large pot of boiling salted water until just tender but still firm to bite, about 8 minutes. Drain well.

In a small bowl, whisk Whipping Cream and Terrapin Ridge Farms Pumpkin Honey Mustard together, add the dry white wine.

Melt butter in heavy medium skillet over medium heat.

Add the Whipping Cream Mixture to the skillet. Sauté until fragrant, about 30 seconds.

Increase heat and boil until sauce is reduced to generous 3/4 cup, about 5 minutes.

Add ravioli to sauce, toss.

Season with salt and pepper. Divide between bowls. Sprinkle with toasted pepitas and Parmesan cheese shavings.
Serve and enjoy!
Shop Terrapin Ridge Farms Pumpkin Honey Mustard at Epicuse!
Epicuse is your home to uniquely curated pantry items, including the Terrapin Ridge Farms Pumpkin Honey Mustard. Located in the heart of Downtown Syracuse, our unique Syracuse grocery store has a variety of artisinal items, as well as everyday pantry items. So whether you're shopping for a party, a gift, or your own kitchen, you're sure to find something that will catch your eye. You can check out our selection and order online here.